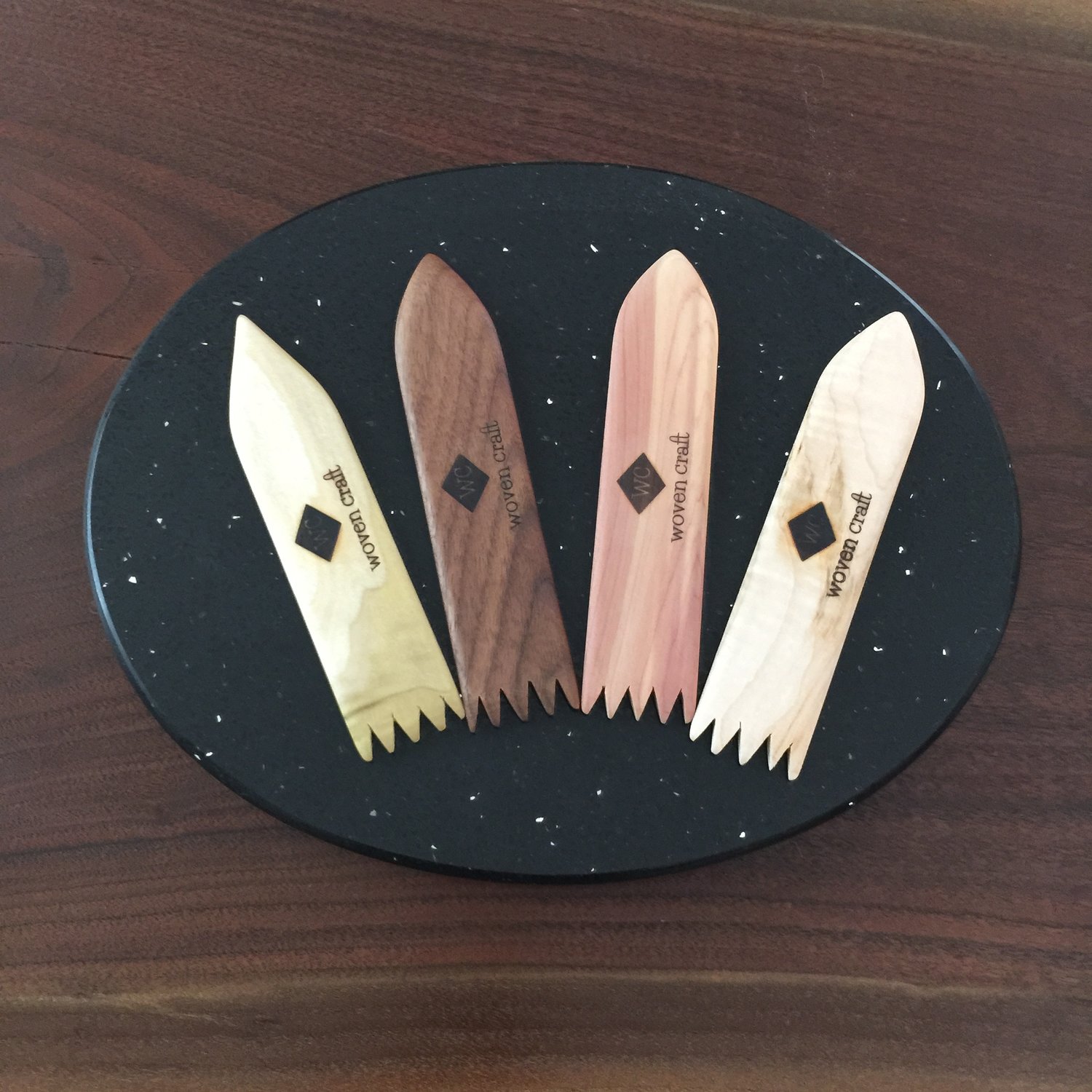 weaving comb
These weaving combs are crafted by hand in your choice of poplar, walnut, red cedar, or maple wood. Each comb is unique. They are light weight and easy to use. They are sanded to a smooth finish and rubbed with some mineral oil.
1.5" x 6.5" approximately.
From the left - poplar, walnut, cedar, and maple.