7" weaving needle + wooden box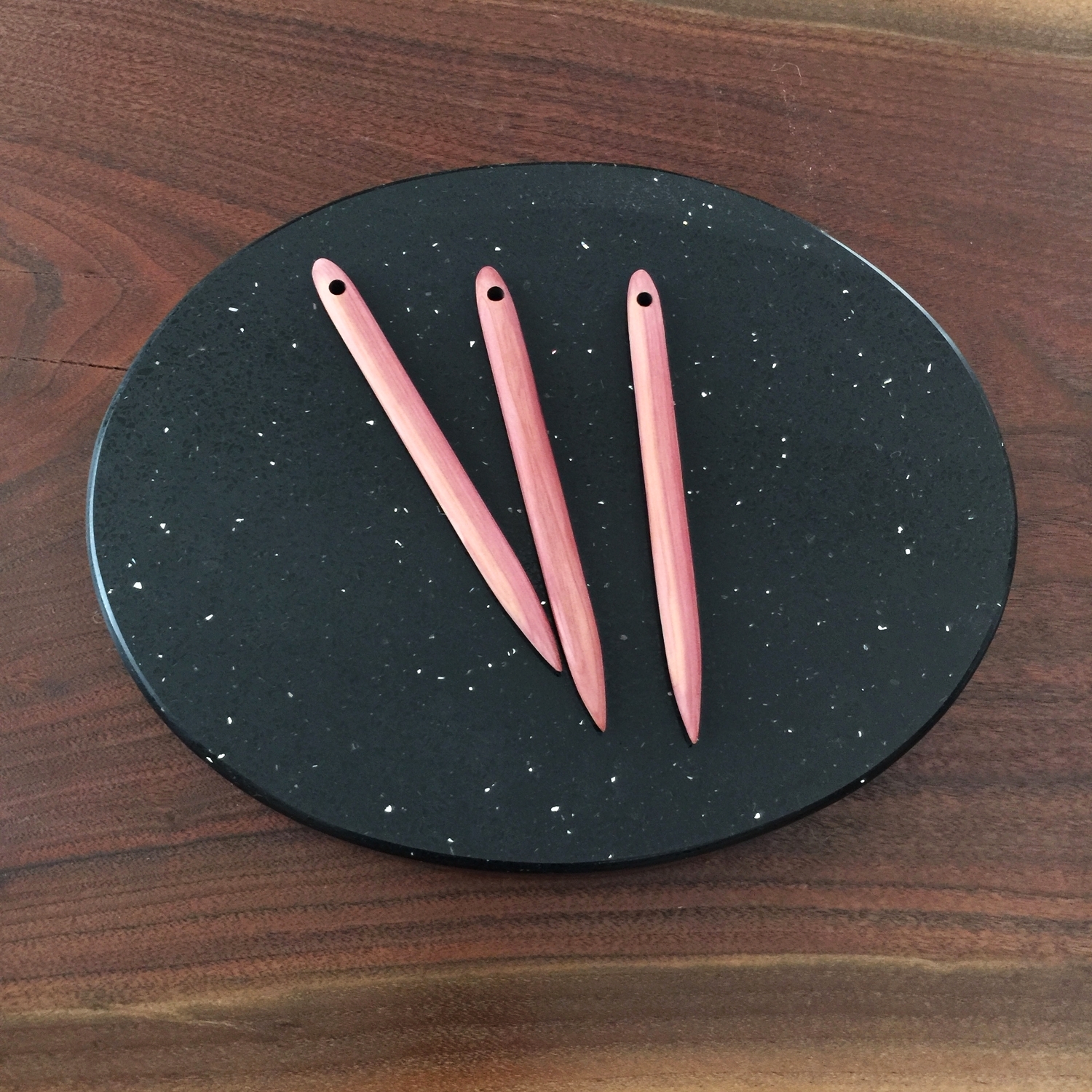 7" weaving needle + wooden box
These weaving needles are crafted by hand out of red cedar, mahogany, and poplar wood. Each needle is unique. They are sanded to a smooth finish and rubbed with some mineral oil.
Each weaving needle is packaged in one of our beautiful laser-cut wooden box. These wooden boxes measures 8.5" long by 1.5" high. They are ideal for storing other small tools.
Please note that this listing is for one needle.